We're a Family of Fishing Fanatics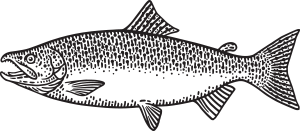 We were born to fish. Big Sky Charter and Fishcamp is a family owned and operated lodge, established over 47 years ago. We are now in our third generation of guides and staff and are blessed to say that the passion runs in the family.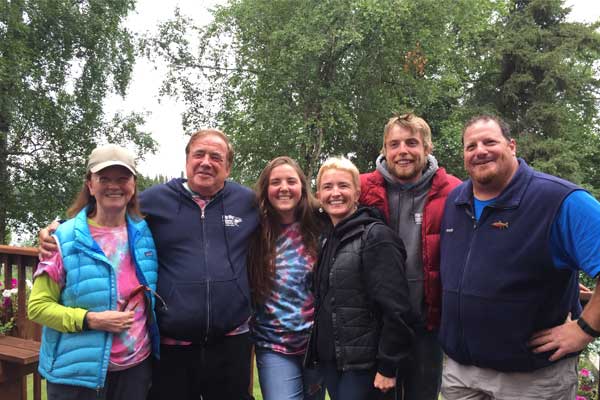 We Are Not Your Typical, Corporate-Type Alaska Fishing Lodge.
We pride ourselves in knowing our guests by name, where they're from, and making sure that their trip is full of memories that last a lifetime. We treat all our guests, whether they are first timers to Big Sky, or repeat customers, as friends and family. Being on the road system means you have the freedom to travel to Alaska's beautiful Kenai Peninsula too. From Big Sky's central location in Sterling, we can help you see some of the best that Alaska has to offer.
Big Sky has built its business by offering affordable, family friendly Alaskan fishing adventures. Our cabins are cozy, quiet, and fully furnished with kitchens. Camp BBQ's are available as well. Our guests can cook for themselves or enjoy eating out at a wide variety of fabulous local restaurants in Sterling and Soldotna. We are just 15 minutes from Soldotna where two large grocery stores offer all the comfort foods and supplies you enjoy at home.
500 Feet of Kenai River Frontage
We won't blame you if you don't want to leave camp! Aside from the cozy atmosphere found around the fire pit each night, Big Sky Charters and Fishcamp offers a unique perk: 500 feet of Kenai River frontage. After a day of fishing, if you want more, you can flip for sockeye, cast for coho, or tempt a rainbow trout or dolly varden from our docks or river bank. The staff and guides all stay on site and are ready to assist with rods, tackle, and fishing tips.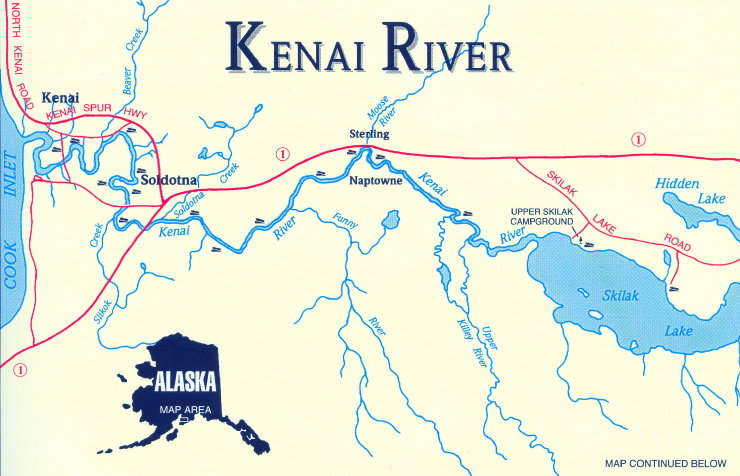 The Halibut Fishing Capital of the World
While the lodge is on the Kenai river, the ocean is just minutes away. Our two offshore pilot house boats are designed specifically for fishing halibut, saltwater salmon and bottomfish. We can fish in all the waters of Cook Inlet, Seward and Kachemak Bay. Homer, Alaska, the self-proclaimed "Halibut fishing capital of the world" and scenic Seward are both a beautiful 90-minute drive from Big Sky Lodge. Trophy-caliber, "barn door" halibut, tender "chicken" halibut, and salmon are readily available, as are most species of bottomfish.