The Absolute Best Professional Kenai River Guides
We don't find our fishing guides by advertising or in the want ads, we simply go to our waiting list. In the past 30 years, we've developed a reputation as an exceptional lodge for guides to work. We treat our guides very well and expect they do the same for our clients. As you might expect for a family-run operation like ours, we don't experience the year to year turnover and burnout most other places do. As you'll notice in the descriptions below, most of our guides have been working with us for a long time.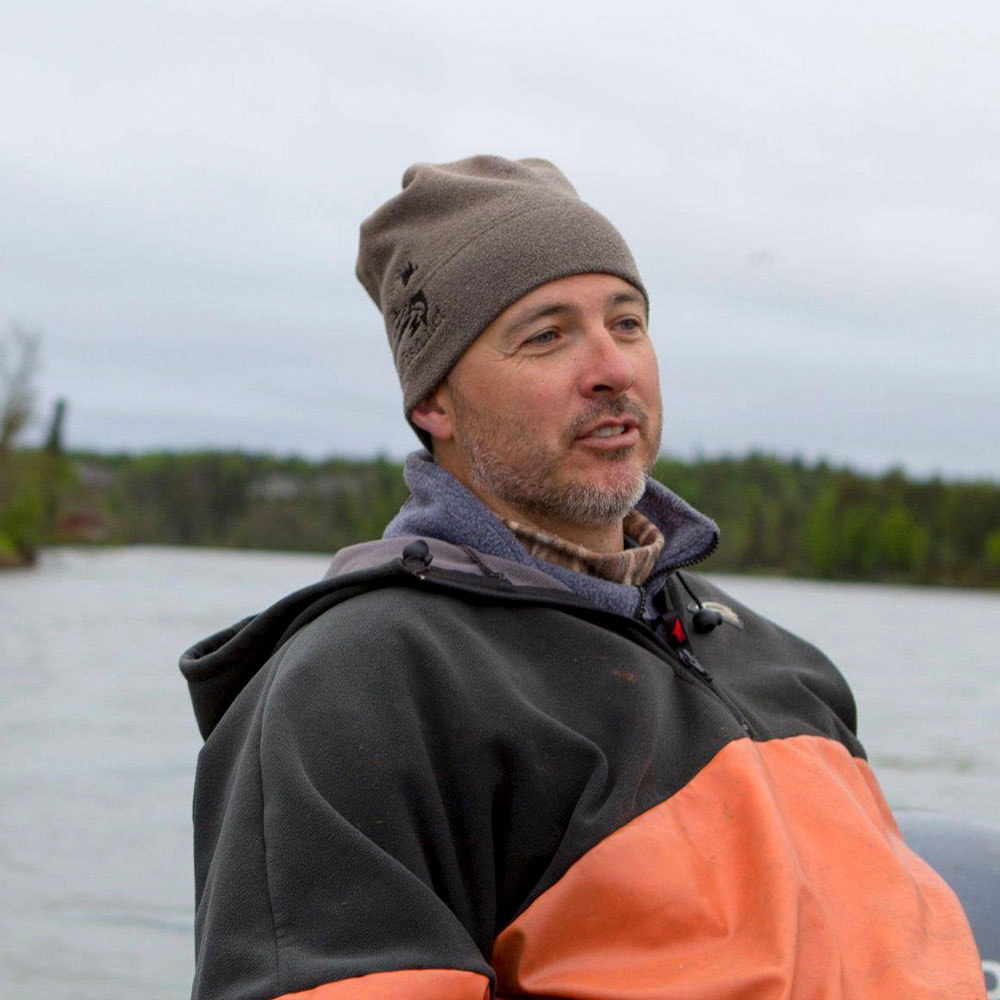 PROFESSIONAL GUIDE SINCE: 1999
YEARS FISHING: 40+
FAVORITE FISHERY: Kenai Peninsula, Cook Inlet
HOMETOWN: Anchorage, Alaska
"I moved to Alaska in 1997 and found my home. That same summer I worked at Big Sky Charter and Fishcamp and fell in love with the Kenai. After working a couple summers and apprenticing under owner Joe Connors I became a guide in 1999. I have been at Big Sky ever since. I enjoy the wide variety of opportunities the Kenai and surrounding area has to offer. The Kenai River is a tremendous fishery that can produce that fish-of-a-lifetime on any cast. At Big Sky we specialize in fitting fishermen with the opportunities they desire, whether it is a relaxing day catching trout, looking for the big king, filling the freezer with sockeye, lots of action catching pinks, hard fighting silvers or the lure of the ocean and the bounty it holds. I am glad to be part of the Big Sky family and look forward to helping people catch their dream!"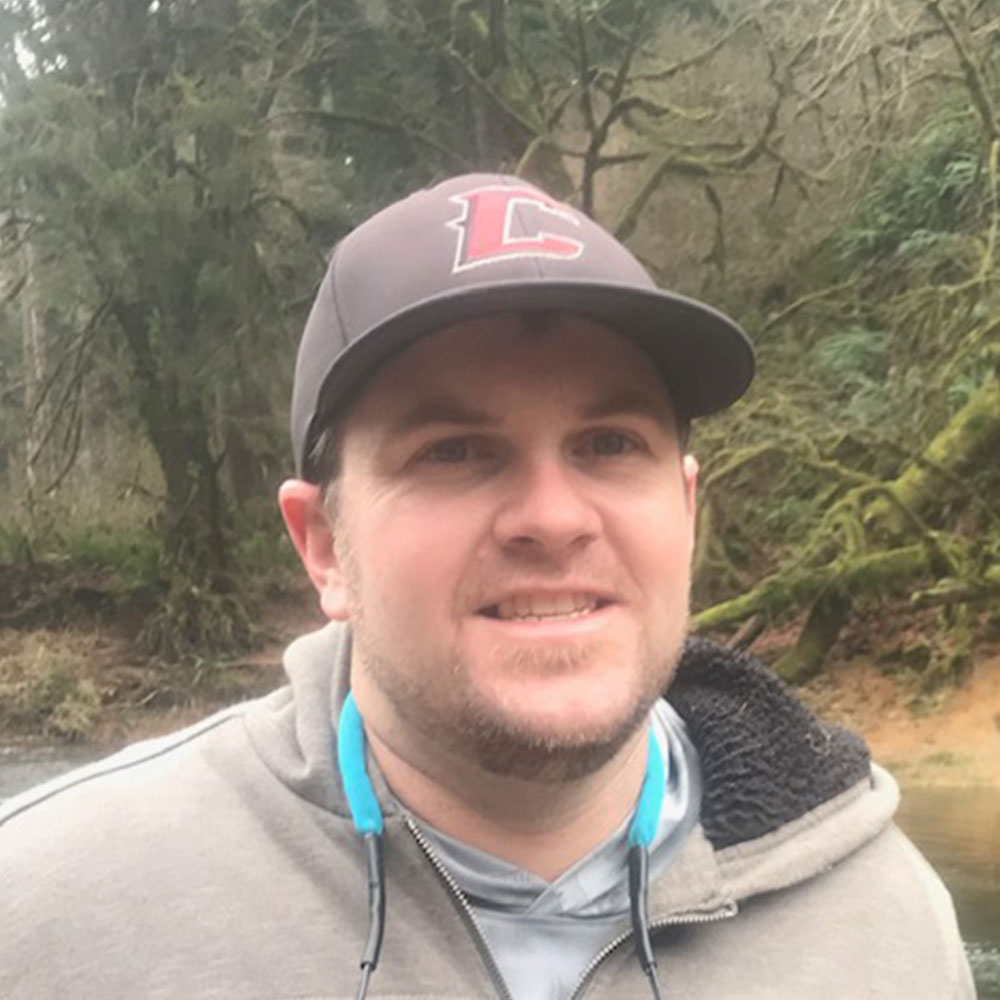 PROFESSIONAL GUIDE SINCE: 2004
YEARS FISHING: 35 Years+
FAVORITE FISHERY: Anywhere I can wet a line!
HOMETOWN: Clatskanie, OR
"As a 15 year veteran of the Kenai, I feel that Big Sky offers a unique Alaskan vacation. Big Sky tailors to families and friends alike and offers the "full Alaskan experience" on an affordable budget. Big Sky's family-atmosphere and flexible scheduling allows clients to operate at their own pace and leisure while interacting with a world-class salmon fishery. My wife and three kids have grown up spending their summers at Big Sky with me. In the off-season, I'm a high school Athletic Director/Dean of Students in Clatskanie, OR. While living in Oregon, I spend much of my time catching salmon, steelhead, sturgeon, crab and trout… but these fish pale in comparison to those caught on the great Kenai River."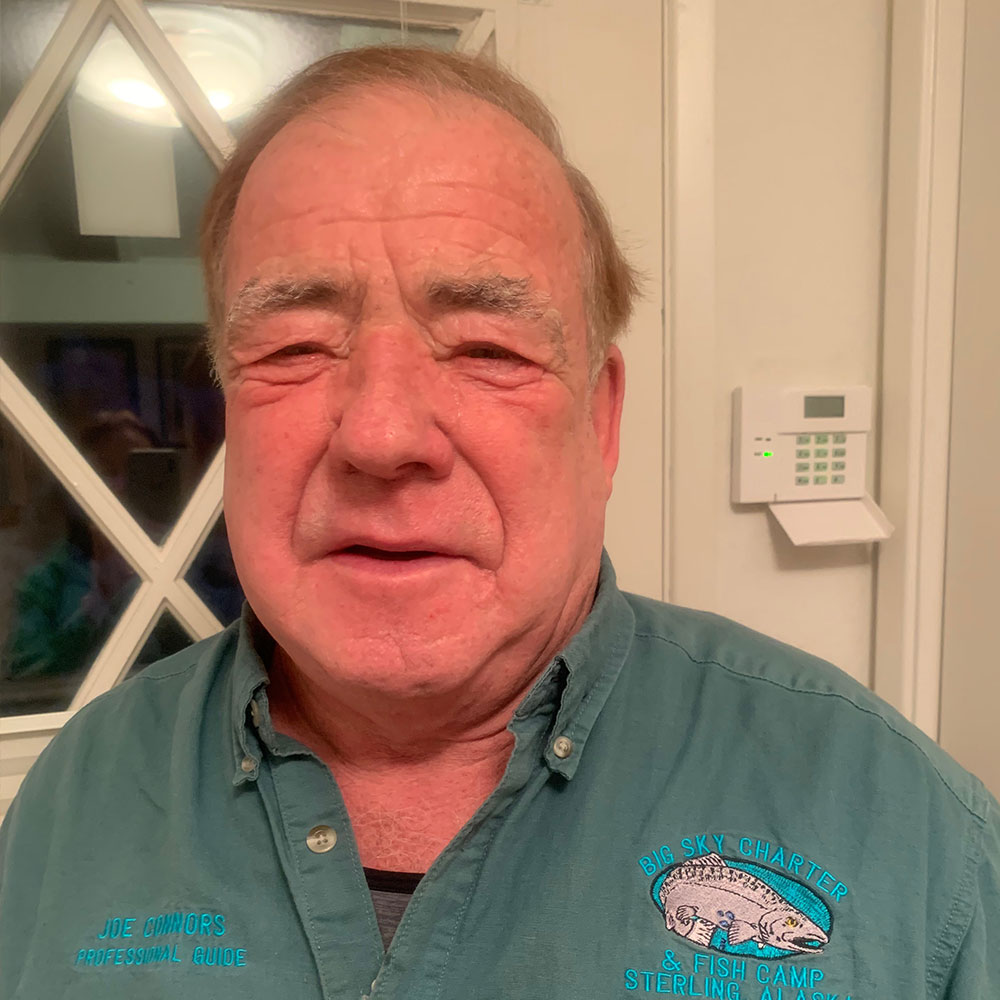 PROFESSIONAL GUIDE SINCE: 1972
YEARS FISHING: Lost Count
FAVORITE FISHERY: Kenai River
HOMETOWN: Sterling, Alaska
Joe Connors is the owner/operator of Big Sky Charter & Fishcamp. He purchased the property on Kenai River in 1972 and built Big Sky lodge in 1984. Retired Professor Emeritus, University of Alaska Anchorage. Joe is the primary creator of the Kenai River Guide Academy program, in which he's taught in all courses since its inception 14 years ago. When he is not tending to guests' needs at the lodge or guiding anglers, he's helping protect and enhance the Kenai River fisheries by volunteering his time by serving on organizations such as: Fish & Game Advisory Committees, Kenai River Professional Guide Association, Kenai College Guide Advisory Board, Kenai Peninsula Tourism and Marketing Council, Kenai River Special Management Area Advisory Board and the Kenai River Sportfishing Association.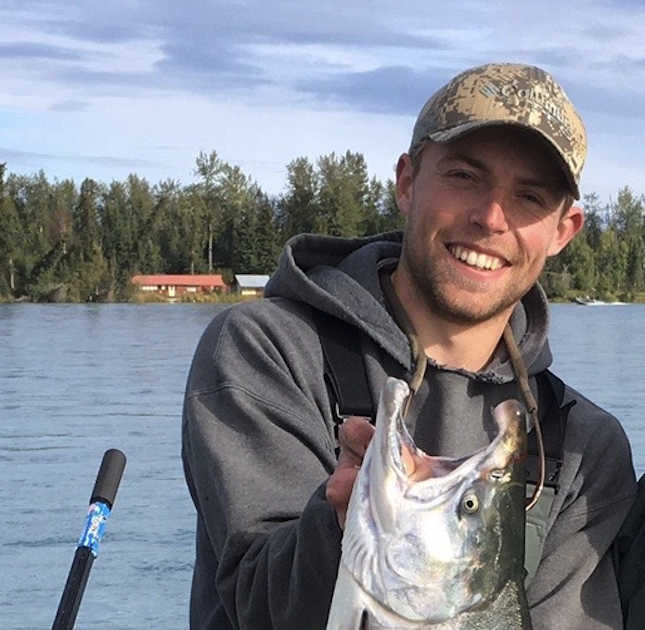 PROFESSIONAL GUIDE SINCE: 2005
YEARS FISHING: A few years after birth
FAVORITE FISHERY: Kenai River
HOMETOWN: Portland, Oregon
Third generation guide and employee, Angelo started working at Big Sky, with his Grandpa Joe, when he was 11 years old. From grunt to guide, over 15 years he learned his way around Fishcamp and the Kenai Peninsula. Currently, as a medical student in Oregon, he is learning how to take hooks out of people instead of fish. Hopefully you don't have to see him in the ER, but rather in his boat on the Kenai when he comes back to help continue the family business.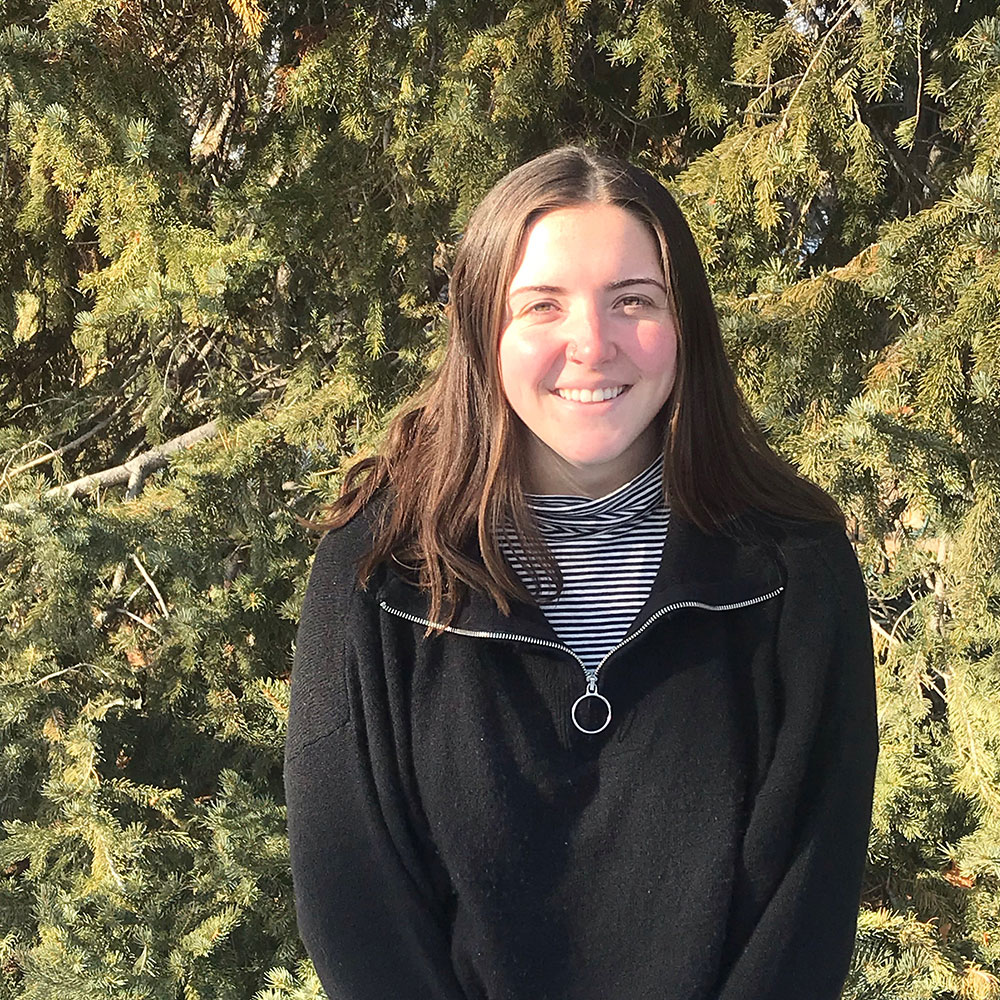 BIG SKY CHARTER: Manager and Camp Host
FISHCAMP TENURE: 8 years
HOMETOWN: Lake Oswego, OR
Ella Brennan is third generation family member, granddaughter to Joe Connors owner of Big Sky Charter and Fishcamp. Ella has spent the last 6 summers managing and keeping Big Sky organized throughout the fishing seasons. Along with being the camp host, she is the daily cook for the staff, assists clients with scheduling additional activities, fillets and packages fish, shops, cleans and accommodates our guests with their needs and requests. Ella recently graduated from the University of Portland with a degree in Environmental Science. She has plans to continue her education and is thinking about becoming a college professor. She is passionate about bringing awareness to what is best for the future of the environment. Ella is proud to be apart of the Big Sky Charter and Fishcamp family run fishing lodge and looks forward to honoring her grandfather's dream of keeping the lodge in the family! She enjoys being an artist, music and the simple things in life. "A fresh baked plate of chocolate cookies awaits incoming guests," thanks Ella!!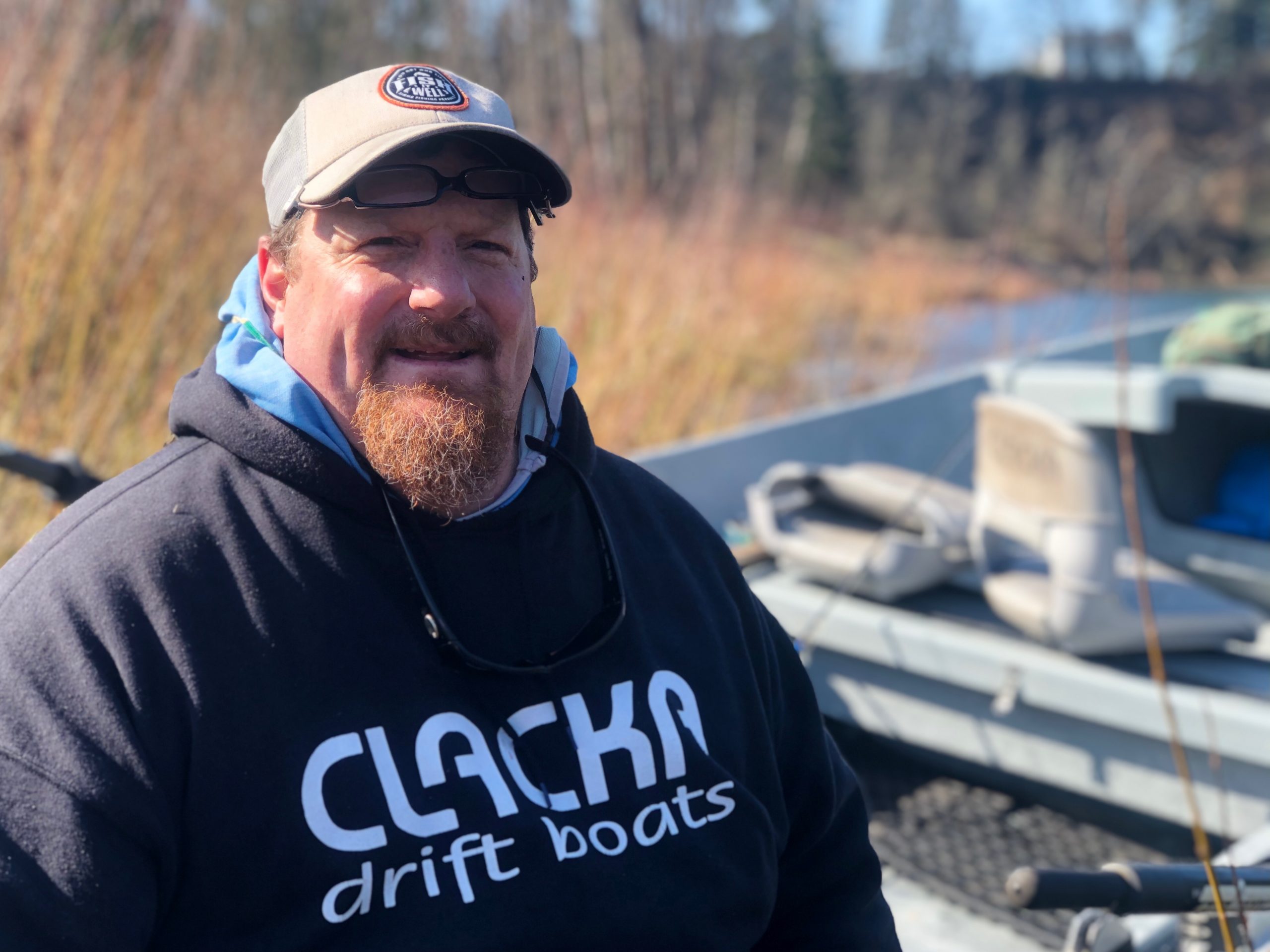 PROFESSIONAL FLY FISHING GUIDE - 15 years
YEARS FISHING: 50
FAVORITE FISHERY: BC Steelhead Streams
HOMETOWN: West Linn, OR
Born in Salt Lake City, Utah, there was fishing rod permanently grasped in my hand since I could walk. Fly fishing was my first passion. If I wasn't on the water stalking trout in the endless mountain streams, I was in the fly shops learning everything I could to better my skills.
I was lured to the Pacific Northwest as a young adult and introduced to steelhead and salmon angling. I was hooked and there was no stopping me. Give me a rod and river and I'll swing flies for steelhead until I can stand no more. I also enjoy saltwater adventures where not knowing what might attack the lure next is one of the greatest thrills.
Thankfully, I'm able to support my family doing what I enjoy most… working in the outdoor industry. As a decades-long team member of the most prominent outdoor trade show production company in the U.S., I've been able to work with countless fishing guides, lodges, tackle manufacturers and so many other great people. This experience provides a broad knowledge for understanding how to share my passion with others.
As the son-in-law to Joe Connors, owner of Big Sky Charter and Fishcamp, I'm very excited to spend summers with the family and guests guiding and working at the lodge. I look forward to sharing the Alaska experience with you.
"Come on Fish!"